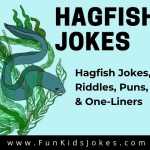 Hagfish jokes, riddles, puns and one-liner jokes about hagfish. Clean hagfish jokes for kids and adults. Funny Hagfish Day humor (slime eel jokes).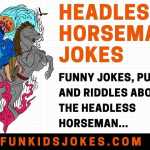 Headless Horseman jokes that are clean and funny for all ages. The best Headless Horseman jokes, riddles and puns for kids, parents, teachers and adults for Halloween or anytime.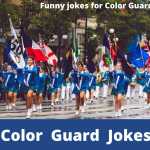 Funny Color Guard jokes for band directors, instructors, color guard directors, winter guard performers, band parents and anyone who enjoys Color Guard.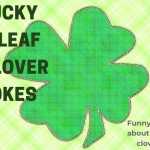 Funny 4-Leaf Clover jokes! This is the best collection of lucky four leaf clover jokes anywhere - plus they are clean and safe for...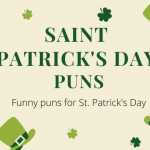 Funny St. Patrick's Day puns for Saint Paddy's Day for all ages. Great puns about leprechauns, shamrocks, St. Patrick, Ireland and more!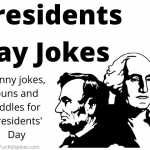 Celebrate Presidents Day with these funny jokes!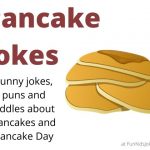 Funny Pancake jokes, puns, riddles and more. These jokes about pancakes are great for Pancake Day or anytime. These pancake jokes are perfect for pancake...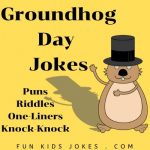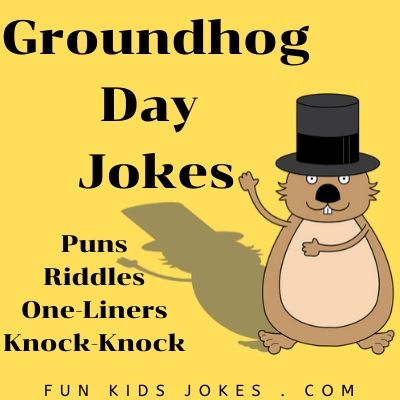 Celebrate Groundhog Day with these funny Groundhog Day jokes.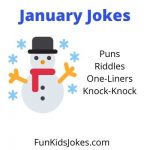 Funny jokes about January to kick the year off with smiles.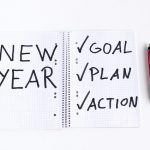 Funny New Year's resolution jokes! These jokes about resolutions for the new year are fun for all ages!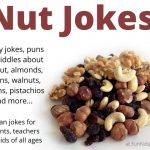 Kids go nuts for these funny nut jokes, puns and riddles.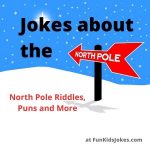 North Pole jokes for the holidays and all year long!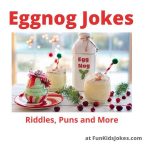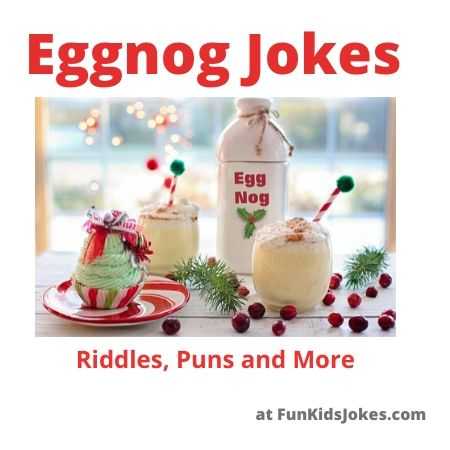 Eggnog jokes everyone will love - even if they don't like eggnog!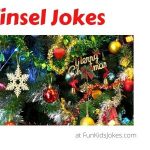 Tinsel jokes for Christmas!