Funny Kids Jokes – Latest Joke Collections
All of the most recently added joke collections at Fun Kids Jokes – the best site for clean, safe jokes for kids of all ages. Great for parents, teachers, coaches, grandparents, librarians, caregivers and – of course – children!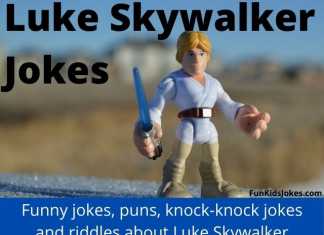 Luke Skywalker jokes for kids. Best collection of clean Star Wars Jokes, Riddles, Knock-Knock and more. Great for Star Wars parties! Funny Star Wars jokes for kids, parents and teachers.