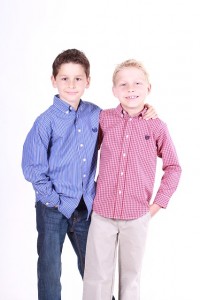 Fun Kids Jokes was created by parents as a safe place for other parents and their children to find something funny to giggle at.
You'll find funny, family-friendly jokes, videos, and things we think are worth sharing with other parents.
Our content is appropriate for kids of all ages. You will not find any vulgar words or themes, offensive humor or anything we would consider racy.
We hope you enjoy our website and find something to make you and your kids smile.
Something we like to do…
Each school day, we write a joke on a post-it note and include it in our son's lunchbox. When we can, we try to tie it into something they are doing in class. If there is a math test, we'll go with some funny math jokes. If Halloween is coming, we'll go with some spooky Halloween jokes.  It's such a simple thing to do and not only does it give him something to look forward to and enjoy, it's also something he can share with his classmates.