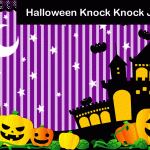 These Halloween Knock Knock jokes are so funny, they're going to knock you over! Halloween Knock Knock jokes are so funny for Halloween Parties and Trick or Treaters!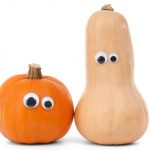 Gourds can be funny looking, but these gourd jokes are laugh-out-loud funny.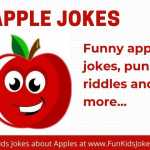 We have a bushel of apple jokes for you and they're sure to bring lots of smiles. Apple pie jokes too!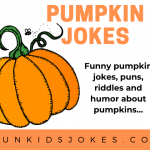 Pumpkin jokes are perfect during the fall and holidays like Halloween and Thanksgiving. Dig into these pumpkin jokes, riddles and puns!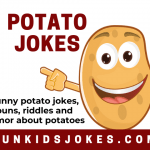 Jokes about potatoes for Thanksgiving or anytime. These potato jokes are smashing!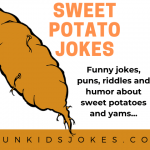 These sweet potato and yam jokes are great anytime - but especially around Thanksgiving and Christmas. They're yamtastic!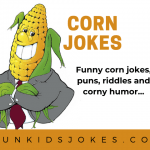 Funny corn jokes for the whole family. Clean corn jokes, puns & riddles for kids, farmers, chefs, teachers & all corn lovers. Fun for Autumn holidays!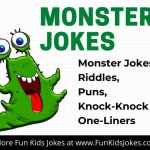 Monster jokes, riddles, puns, knock-knock jokes and more. Clean monster jokes for kids and adults of all ages. Funny Monster jokes for Halloween or anytime!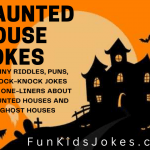 Huge collection of haunted house jokes for kids, parents & teachers. Fun for Halloween or anytime. Puns, Riddles & jokes about haunted houses and ghost houses.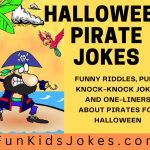 Best collection of Pirate jokes for Halloween. These jokes about pirates are all Halloween themed. Clean and funny Pirate jokes for kids of all ages.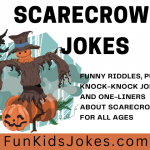 Great collection of scarecrow jokes for parents, teachers, farmers, gardeners and kids of all ages. These jokes about scarecrows are clean and family-friendly. Great for Halloween.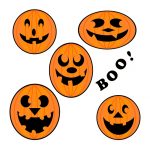 The best collection of Jack-o-lantern jokes online. Perfect for teachers, parents and kids of all ages. If you're looking for clean pumpkin jokes and jokes about Jack-o-lanterns, especially for Halloween, then this is for you.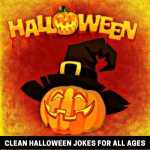 Halloween jokes for kids & all ages. Clean Halloween jokes, puns, riddles, one-liners & knock-knock jokes. Funny jokes for Halloween parties, school & more.