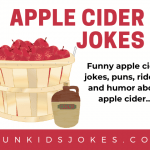 Apple Cider Jokes are especially great during Autumn apple season, but these jokes about apple cider are funny anytime. If you're looking for Apple Cider Jokes, then you're going to love this collection of jokes, puns, riddles, and knock-knock jokes.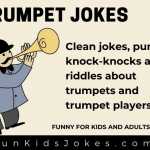 Trumpet jokes, trumpet puns, trumpet riddles and knock-knock jokes about trumpets and trumpet players. Funny for kids and adults.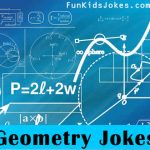 Get your funny bone in shape with these fun geometry jokes.