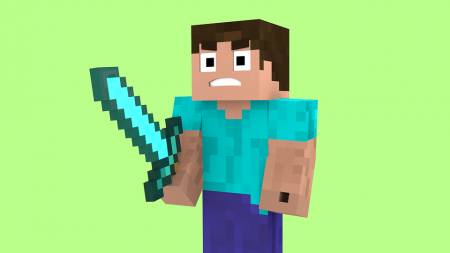 If you're into Minecraft, or know some kids who love this creative building game that has become a sensation for all ages, then you're going to enjoy our new collection of Minecraft jokes.
With over 50 jokes to start, we'll be frequently adding more – so make sure you bookmark the page and check back. You'll find jokes about Steve, witches, villagers, skeletons, ghasts, zombies, Endermen, the Nether and more. And all the jokes are clean, family-friendly and safe for kids of all ages.
Here are a few of the Minecraft jokes you'll find:
Q: How does Steve get exercise?
A: By running around the block.
Q: What is a creeper's favorite subject?
A: HissssSSSSStory
Q: What do minecraft friends do for fun on the weekend?
A: Go to square dances.
Read more here: Minecraft Jokes for Kids
Halloween Jokes on your Phone or Device
Never search for clean Halloween jokes again – Download them now instead. Get EVERY Halloween joke you'll ever need right now and access them anytime on your PC, phone, tablet, Kindle or other device – forever! #1 for Parents and Teachers! Great for parties, events, cards and trick-or-treating. Plus you'll get a fun bonus – Halloween Lunch Box Jokes Printable (30+ Days of Jokes).