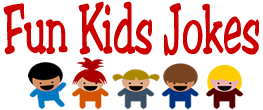 Wow - too many people just tried to load this page!
We are currently experiencing a flood of people interested in the same thing as you... Fun Kids Jokes!
Sorry for the inconvenience. It isn't easy being the BEST site for kids jokes.
Please reload this page in about 20 seconds. It's totally worth it - you'll get lots of smiles. Thank you.