Monthly Archives: December 2020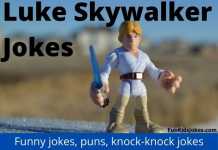 Luke Skywalker jokes for kids. Best collection of clean Star Wars Jokes, Riddles, Knock-Knock and more. Great for Star Wars parties! Funny Star Wars jokes for kids, parents and teachers.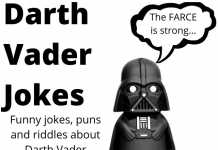 Funny Darth Vader jokes for Star Wars fans. The best Darth Vader jokes, riddles, puns, one-liners and knock-knock jokes anywhere.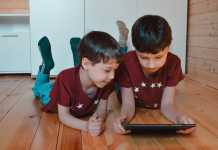 These Coronavirus jokes offer a way to bring some humor to kids during this challenging time. These jokes are clean and safe for all ages....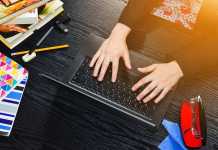 Jokes about distance learning and remote learning, including riddles and more.