Monthly Archives: March 2021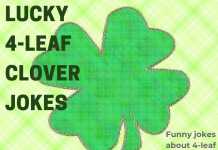 Funny 4-Leaf Clover jokes! This is the best collection of lucky four leaf clover jokes anywhere - plus they are clean and safe for...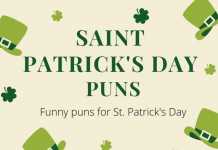 Funny St. Patrick's Day puns for Saint Paddy's Day for all ages. Great puns about leprechauns, shamrocks, St. Patrick, Ireland and more!