Monthly Archives: September 2017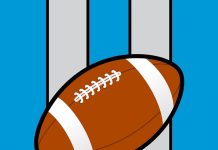 The best collection of football jokes for kids - fun for the whole family. Jokes about football, quarterbacks, touchdowns and more.
The second video and song from The Duck Song series as sung by Bryant Oden. Fun and safe for all ages. Funny video and song for the entire family.
So now we've moved on to duck tape. The third part of The Duck Song video/song series sung by Bryant Oden might be the smartest one of all.
A fun, must-see, family-friendly video titled "The Duck Song" as sung by Bryant Oden. Good for all ages, adults included! This is the first video from the series.