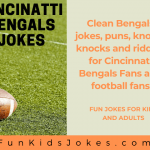 Cincinnati Bengals Jokes - Bengals Jokes, Riddles & Puns for Kids & Adults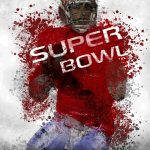 Super Bowl LVI jokes for Bengals and Rams fans and 2021 football fans!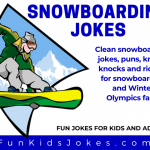 Snowboarding jokes, puns, and riddles about snowboarding for snowboarders and snowboard fans.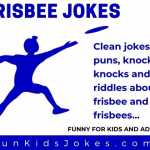 Frisbee jokes, frisbee puns, frisbee riddles & knock-knock jokes about frisbees & Ultimate frisbee. Clean jokes for frisbee fans, players, kids and parents.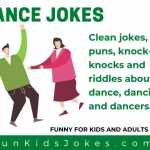 Dancing jokes, dance puns, dance riddles and knock-knock jokes about dancing and dancers. Looking for funny dance jokes? Fantastic - because these...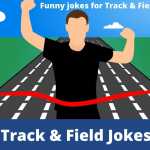 Funny Track and Field Jokes for fans of Discus, shot put, javelin, hammer throw, pole vault, long jump, high jump, triple jump and running..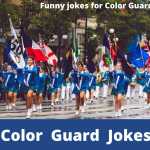 Funny Color Guard jokes for band directors, instructors, color guard directors, winter guard performers, band parents and anyone who enjoys Color Guard.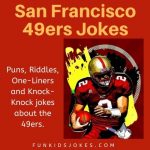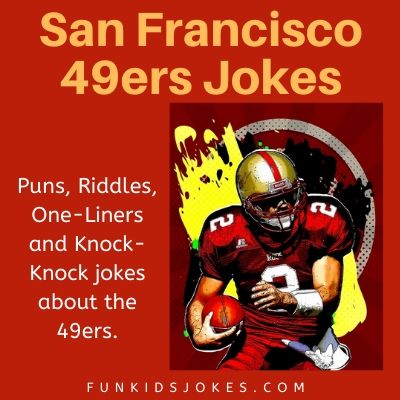 Funny San Francisco 49ers Jokes for Niners fans and football fans of all ages.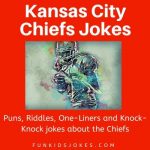 Funny Kansas City Chief jokes for Chiefs fans and football fans of all ages.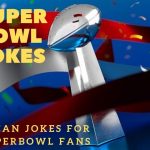 These Super Bowl jokes are super funny for football fans.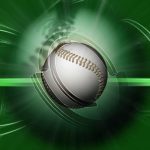 Funny Washington Nationals Jokes for fans and foes of all ages. These are the best Washington Nats jokes anywhere!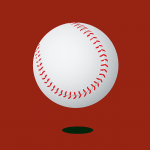 Funny Atlanta Braves Jokes for Braves baseball fans of all ages. Best Braves jokes for fans and rivals.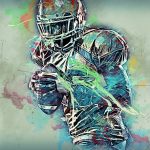 You're going to love these Philadelphia Eagles football team jokes - funny for fans and foes.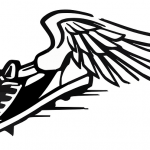 Jokes about Cross Country for runners, parents, coaches, fans and more. Funny cross country running jokes. Clean for adults and kids of all ages.