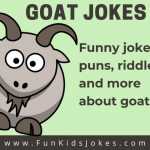 Goat jokes, riddles, puns, one-liners and knock-knock jokes about goats. Clean goat jokes for kids and adults. Jokes about kids, rams, does, nannies, Billy goats, markhors and more.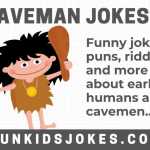 Caveman Jokes, caveman riddles & caveman puns for kids & adults of all ages. Funny jokes about cavemen & humor about prehistoric man. Clean caveman jokes.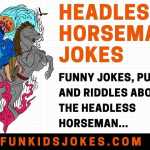 Headless Horseman jokes that are clean and funny for all ages. The best Headless Horseman jokes, riddles and puns for kids, parents, teachers and adults for Halloween or anytime.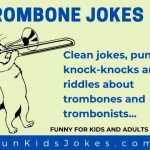 Trombone jokes, trombone puns, trombone riddles and knock-knock jokes about trombones and trombonists. Looking for funny trombone jokes? Great - because this is...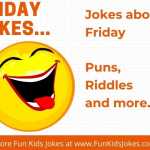 Friday jokes, puns, riddles and more. Funny Jokes about Friday for all ages. Share these clean Friday jokes with anyone who could use a laugh on a Friday - and kick off the weekend with a smile!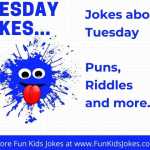 Tuesday jokes, puns, quotes, riddles and more. Funny Jokes about Tuesday for all ages.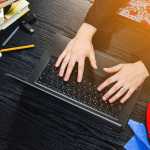 Jokes about distance learning and remote learning, including riddles and more.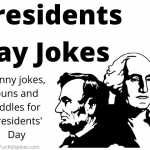 Celebrate Presidents Day with these funny jokes!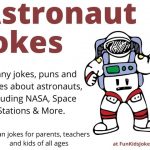 These funny astronaut jokes are a blast!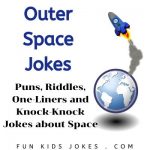 These funny outer space jokes are out of this world!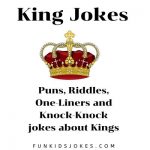 Funny King jokes, riddles, puns, one-liners and knock-knock jokes that are sure to get some smiles.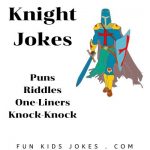 Funny jokes about Knights for fans of Medieval time.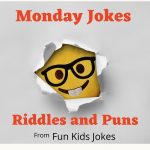 Funny Monday jokes and jokes about Monday morning.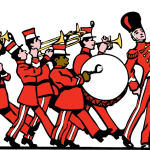 Funny marching band jokes for band directors, instructors, pit crew, color guard, musicians, band parents and anyone who enjoys marching bands!